Spring is the ideal time of the year to clean your home, as they say, out with the old and in with the new. Many people know that spring cleaning should be done in a home to get rid of all the junk and things that are no longer being used but did you know that websites need this kind of sprucing up too?
It is an excellent idea to do "spring cleaning" on your website to avoid it from getting outdated. Spring is a great time to get that metaphorical dust out of the corners of your site! This blog post will teach you how to update your online presence by giving your website a clean sweep!
1 – Update Your Website Content
Are you still able to get the conversions you are looking for? If not, you may need to do an overhaul of your website content. Your site will be the online representation of your brand. Updating your website may be as simple as changing the banners and headlines you have on your landing page. Then again, it may be a complete update of the specials that you offer. The key is to think about what is currently appealing to your target audience.
One way to ensure a fresh look without draining yourself of time and money is to update the photos on your website. Fresh modern photography can help update your site with minimal effort.
2 – Rebuild Your Website
You may also want to update the look of your website as a whole. Even if you are not doing a rebranding campaign, you may want to give your site an updated and fresh look. As in everything, there are trends and styles that come and go when it comes to the web. Looking at each trend and incorporating the ones that work into your website design will help give it a new attractive look.
When it comes time to revamp your website, it's best to begin by taking the time to understand how your customers use your site. Begin by looking at how you can improve their experience on your site, and the design will follow.
3 – Add Sharing Links
If you have not already added these links, it is a good idea to include them on your landing pages! These links make it possible for your website visitors to share the content they find interesting. In addition, it is a low-cost marketing tool that will help bring traffic to your website and help other potential customers find out about your product offerings!
4 – Send Out eNewsletters
Building an email list and sending out regular e-newsletters will be among the most effective marketing tools a brand can use. These newsletters will help your stay on the minds of your customers. Especially in this day and age, where all brands are competing for customers' attention, it pays to make an effort to make your brand more memorable to your customers.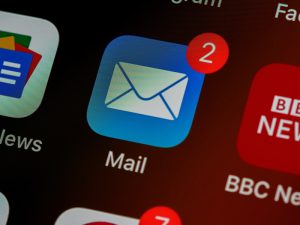 5 – Add a Blog
If you haven't already, you should add a blog to your website. Blogs will help direct traffic to your business, and at the same time, they will spread awareness about your brand, products, and services to your target audience. It's easy to do, you can take the time to write the content yourself, or reach out to a trusted contractor who can provide you with top quality content that will reach your potential customers.
Conclusion
Brands that run successful websites periodically clean out the old and outdated aspects and constantly look for ways to improve them. Remember that your website is usually the initial point of contact for customers who want to do business with you. Many times, having a good web presence may be a make-it-or-break-it encounter, especially for new customers.
If you are looking for a way to revamp your website design effectively, LJordan Designs has everything you need! Let our web design, development, marketing services be your one-stop shop to take your product or service to the next level. With years of web and marketing experience, I can help with strategy, design, development, photography, video production, and much more. Contact us by calling 937-672-2263 today!