If you haven't noticed, Google already rolled out its Page Experience update last May 2021, highlighting pages for a better user experience in ranking websites. This allows you to make the necessary adjustments to your websites, such as safe browsing, loading speed, and visual stability. Every change should be done with page experience in mind.
To help you learn more about the latest web design trends, we have carefully listed some design trends that you should keep in mind in the coming year. 
Mindfulness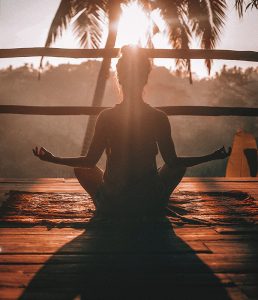 Ever since the pandemic hit, our world has never been the same before. And for most individuals today, the lockdown made everything simpler, uncomplicated, calmer, and personal.
While the Internet still has become quite busier and even stressful, there's now part of a web design that's calmer. And this web design focuses on being mindful of what people want to see on your website and not trying to bombard people with a lot of information. This means that web designs are incorporating more white space and not overcrowding content and letting it breathe.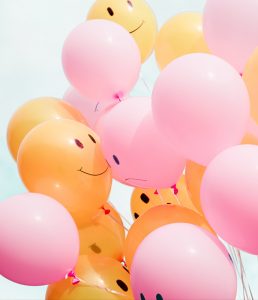 Optimism and Fun 
Most of the web and app designs since 2010 were more focused on functionality over design. Because during that time, Apple had recently launched iPhone in 2007 and the iPad in 2010. So, most digital marketing services only prioritized ease of use since most people back then were mostly navigating through the Internet.
Now, since people are already familiar with the use of online platforms and websites, many digital marketers suggest heightening the optimism in web design by incorporating fun typography, bold colors, positive affirmations and messages, and other interactive elements in a website.
It's one way to liven up the space so people can take their minds off the current issues they face during the pandemic. Through this web design approach, people may feel that they are back to "normal" because of the different fun and optimistic elements you incorporate into your website.
Earth Tones
Experiencing lockdown for the past year has restricted our movements and our options. But it has also led us back to nature. 
A lot of people find peace as they stroll around the park or hike in the woods for a breath of fresh air. This yearning to be one with nature is also something that exists in contemporary web design.
Many web designers now prefer to use light, calm, and earth tone colors in their background designs. You'll see a lot of these earthy tones on social media platforms too. This design has a calming effect and doesn't strain the eyes even when you browse through it for a longer time. 
People have been staring at the screen of their desktop or even their phones, especially when lockdown started. So, having these muted earth tones on your website can increase the chances of visitors staying because the colors are not overpowering.
ScrollyTelling
One of the things that businesses want is for people to read their informative and appealing articles without boring them in the first place. People have been so acclimated with using social media platforms that feed them with bite-sized information. So the main question is, how do you entice people to read your articles?
ScrollyTelling is a narrative visualization that is one of the popular web design trends that allows readers to enjoy reading by incorporating visual elements (animations, images, etc.)  as you scroll through a long-read article. It works like a magazine where they incorporate moving and enticing images.
Interactive Design
Some websites also offer interactivity to their visitors. This allows them to customize and move the design elements within a page, and they are not limited to just scrolling up and down the page. They are able to click some of the design features, choose a different background color, and even change any feature that they want. This trend is said to continue up until 2022.
Conclusion
Web design trends continue to change not just for business but also with the users in mind as more and more people are becoming digitally aware. With the latest web design trends we've shared today, we hope that you were able to pick which ones you think will work for you. Because at the end of the day, these trends are not strict rules that you should follow but should become an inspiration for you to get creative.
LJordan Designs provides web design, development, and digital marketing services. Let us help take your product or service to the next level. Claim your free web design consultation when you visit our website today.